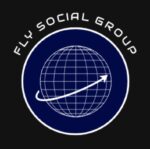 Fly Social Group provides social media management services & digital advertising. Our team will connect with you & build a tailored plan suited to your company goals. This will provide us with enough detail to optimize your digital footprint!
Fly Social Group LLC
Social Media Management
Growing a business all starts with your image. Social Media is an essential role in creating and maintaining this image, so our teams offers subscription packages for managing your accounts!
Digital Advertising
Start generating traffic, leads, conversions, and build your audience with our digital advertising services! We will create strategic ad campaigns through Google AdWords, Facebook Ads, Instagram Ads, & more.
Pick Your Service
Choose between digital advertising, social media management, or both!
Connect With Us
Our team will create a tailored plan for your advertising campaigns and social media accounts
Start Growing
After analyzing our tailored marketing plan, we will begin to optimize your company's marketing campaigns on google & social media!
Send Message to listing owner