Bloomington is a vibrant and diverse city that is home to a plethora of talented musicians. In this section, we will be exploring videos, articles, and content related to local artists in Bloomington, Indiana. We think you'll be amazed at the creative and talented people living right here in our city. These artists have been recognized by local and international publications, radio shows, YouTube channels, and more. It is our goal to help advance the voices of Bloomington.
Bloomington Music 🎵 Calendar
Indiana University Events
December 2023
Sunday
December
3
1:00 pm

– 2:30 pm

Student Chamber Music Recital

2:00 pm

– 3:00 pm

The Nutcracker by Peter Ilyich Tchaikovsky

7:00 pm

– 8:30 pm

Graduate Opera Workshop

7:00 pm

– 9:30 pm

Student Chamber Music Recital

8:00 pm

– 10:00 pm

Computer Music Recital – John Gibson & Chi Wang, directors

Enjoy this performance from almost anywhere in the world via IUMusicLive!

About the Directors

John Gibson composes electronic music, which he often combines with instrumental soloists or ensembles. Originally a composer of purely acoustic music, he retains in his electronic work an obsession with harmonic color and rhythmic pulsation, along with a timbral sensitivity born of his early years as a rock guitarist. His music embraces influences ranging from contemporary classical to jazz, funk, and electronica. Gibson's portrait CD, Traces, is available on the Innova label, along with other recordings on the Centaur, Everglade, Innova, and SEAMUS labels. Audiences across the world have heard his music in venues including the D-22 punk rock club in Beijing, the Palazzo Pisani in Venice, and the U.S. Botanic Garden in Washington, D.C. Presentations of his electroacoustic music include concerts at the Seoul International Computer Music Festival, the Bourges Synthèse Festival in France, the Brazilian Symposium on Computer Music, the Australasian Computer Music Conference, and many ICMC and SEAMUS conferences. Significant awards include a Guggenheim Fellowship, a Charles Ives Scholarship from the American Academy and Institute of Arts and Letters, the Paul Jacobs Memorial Fund Commission from the Tanglewood Music Center, and a residency in the south of France from the Camargo Foundation. He was a Master Artist at the Atlantic Center for the Arts in May 2017. Gibson earned a Ph.D. in music from Princeton University and is now associate professor of music (composition: electronic and computer music) at the Indiana University Jacobs School of Music, where he is director of the Center for Electronic and Computer Music.

Composer/performer Chi Wang is assistant professor of music (composition: electronic and computer music) and associate director of the Center for Electronic and Computer Music at the Indiana University Jacobs School of Music. Her research and compositional interests include sound design, data-driven instruments creation, and musical composition and performance. Wang's compositions have been performed internationally, including presentations at the International Computer Music Conference (2015-18), Musicacoustica–Beijing (2011-17), the Society for Electro-Acoustic Music in the United States national conferences (2015, 2017, 2018), the New York City Electroacoustic Music Festival (2017), Kyma International Sound Symposia (2012-16, 2018), Future Music Oregon Concerts (2009-11, 2014-18), Portland Biennial of Contemporary Art (2016), I. Paderewski Conservatory of Music in Poland (2015), International Confederation of Electro-Acoustic Music (2014), and WOCMAT in Taiwan (2013). Wang is also actively serving as a judge for international electronic music competitions, including Musicacostica (Beijing, 2014-16) and at national conferences of the Society for Electro-Acoustic Music in the United States (2017-18). Wang is also an active translator for electronic-music-related books. She was the first translator for Electronic Music Interactive (simplified Chinese) and for the first book about Kyma, Kyma and the SumOfSines Disco Club, available as Kyma Xitong Shiyong Jiqiao and published by Southwest China Normal University Press. Wang earned her D.M.A. and M.Mus. degrees from the University of Oregon, and a B.E. degree in Electrical Engineering from the Ocean University of China.
Featured Bloomington Music 📰 Articles
Featured 💼 Business Directory Listings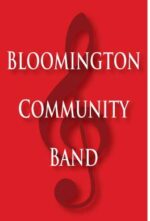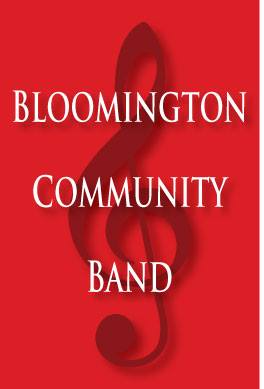 The Bloomington Community Band is a 501(c)3 charitable organization supported by dues, voluntary contributions from members and friends, and special fundraising events.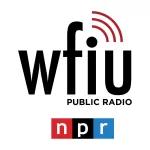 Indiana Public Media is your source for news and information, music, arts, and community events from WFIU Public Radio and WTIU Public Television.