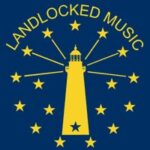 One of the best record stores in the entire midwest, and certainly the best selection and prices in Bloomington.
Thousands of pieces of vinyl of every genre as well as CDs, DVDs, turntables, magazines and so much more! Your first stop in Bloomington when looking for music.
Landlocked is OPEN DAILY for shopping, Monday – Saturday from 12 Noon – 6pm, and Sunday from 12 – 5pm. We are letting a large handful of shoppers in at a time, so your wait time should be zero to not-long-at-all. Masks are required, we will sanitize your hands upon entry. Please help maintain a respectful distance from others while shopping or waiting outside. We are happy to hand off curbside orders, and shipping anywhere. We are still fulfilling requests- Send us an email or call if you have specific needs! Thanks for all the support and we hope to see you soon…
Looking to sell CDs & LPs?
We are looking to buy/trade all of your gently used and unwanted CDs & LPs. Bring 'em in and we'll make an offer. We will even take a look at your music DVDs, dusty 45s, 78s, cassettes and whatever else you think we might dig. We welcome all genres and buy every day.
Special Orders
We are ready, willing and able to special order anything (as long as it is in print) for you at no additional cost. No money down. We fill dozens of requests every week. Email us or drop in and we will hook you up with what you crave. We want to be the store you want us to be.
Send Message to listing owner