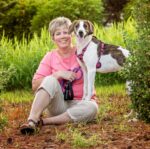 It`s a great day at Hoosier Family Chiropractic.We believe everyone deserves the healthiest life possible. And we have a variety of gentle solutions for improving your overall wellness.Please set up an appointment with us today so we can meet you and evaluate what we can do to make your health – and your life – better. I`m looking forward to meeting you.Dr. Mary Ann
Located in the heart of Bloomington, the leading health professionals at Hoosier Family Chiropractic, Inc. are dedicated to helping you achieve your wellness objectives — combining skill and expertise that spans the entire chiropractic wellness spectrum. Dr. Mary Ann Bough is committed to bringing you better health and a better way of life by teaching and practicing the true principles of chiropractic wellness care.
Patients seeking treatment at Hoosier Family Chiropractic, Inc. with Dr. Mary Ann Bough are assured of receiving only the finest quality care through the use of modern chiropractic equipment and technology. Dr. Mary Ann Bough and the staff have a genuine concern for your well-being!
It's Your Life… Live it in Health!
Dr. Mary Ann Bough
Send Message to listing owner