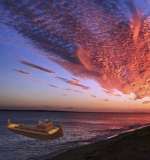 Navigate Your Life Transitions With Confidence. JourneyWork brings resources to harness the power of change into meaningful opportunities and experiences.
Navigate Your Life Transitions With Confidence Undergoing a life transition can be challenging, be it joyous or painful. A death of a loved one, marriage, divorce, a move, new family member, change of job, physical decline, or a lifestyle shift can thrust us into unfamiliar and emotionally tumultuous territory. Since the situation is novel, the uncertainty about how to proceed through this unknown terrain can create added stress. JourneyWork services can help make it easier by bringing forth your own deeper insights, suggesting strategies to thrive, and offering tools which you can utilize for future life changes. JW brings resources to harness the power of change into meaningful opportunities and experiences. Transitions are also perfect opportunities for personal evolution and spiritual fulfillment. This is why JW uses both psychotherapeutic and metaphysical approaches. Begin your successful passage now through the mystical power of awareness combined with common sense applications.
Cinda Crull MS, MDiv, LMFT Psychotherapist, Metaphysician, Author
Cinda Is A Licensed Marriage & Family Therapist. She Is An Experienced Individual And Group Clinician Specializing In Cognitive Behavioral Therapy, Stress Management, Mindfulness, Grief & Loss, Family Role Dynamics, Addictive Behaviors, Spiritual Development, & Other Modalities & Areas Of Focus That Help Promote Healthy Well-Being. She Is A Published Author & Public Speaker.
She Studied Under 3 Metaphysical Teachers, & Is An Integrated Channel, Teacher, & Planetary Seer. She Uses Guided Journeys,  Intuitive Scanning, Past Life Connection To Current Experiences,  Energy  Work, Tailored Creative Take Home 'LightWork'  For Clients, & More To Facilitate Personal Expansion & Life Enhancement. Cinda Has Offered Classes & Private Sessions For Over 30 Years.  She Is Constantly Updating Her Offerings As She Evolves, To Keep Them Both Timeless & Fresh.  She Combines Her Clinical & Metaphysical Skills To Assist Her Clients To Blossom. HER WORK IS PARTICULARLY SUITED TO THE EXTRAORDINARILY TRANSFORMATIVE TIMES IN WHICH WE LIVE.
https://www.youtube.com/watch?v=-cDwTlbaepw
https://twitter.com/cindacrull