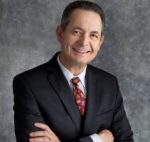 the Herald Times Readers Choice Award 10 times! 2008, 2009, 2010, 2012, 2013, 2014, 2015, 2016, 2017 & 2018
Kip was born and raised in Bloomington Indiana. After graduating from Indiana University, Kip accepted an international teaching assignment for 9 years working and training indigenous leadership in rural community development as part of the international faculty of the Institute of Cultural Affairs in South America and Asia.
Upon his return to the U.S., Kip began an intensive training and educational journey to further pursue his passion of photography. Kip has since studied and trained with internationally acclaimed photographers including Tim and Beverly Walden, Art Ketchum, Michele Gauger, Charles Lewis, Tim Kelly, Rob Provencher, Larry Peters, Robert Lino, Vicki Taufer, Tero Sade and the legendary Monte Zucker.
Today Kip is a nationally published photographer. His portraits have been juried, selected and exhibited 10 times at Indiana University's School of Fine Arts Gallery. Kip serves his growing base of clients from his downtown studio in Bloomington, Indiana. His portrait style is simple, direct and unencumbered by gimmicks and fads. His popularity with mothers, families and high school seniors is ever growing and in high demand year round. When his schedule permits he offers workshops to other photographers (see his "For other Photographers" page).
Kip is a long term member of the legendary Bloomington Photography Club, happily serving on the board of directors. He is proud to support many social and charitable groups in the Southern Indiana area with his works and services, including
Habitat for Humanity
, The Community Kitchen, Volunteers In Tutoring Adult Literacy, CASA, The Middle Way House, Kappa Kappa Kappa, The Lotus Educational Fund, Monroe Co. Mental Health Assoc., The Boys and Girls Club of Bloomington, Upward Bound and numerous other schools and churches, all of whom are contributing to make our world a better place for all.
Send Message to listing owner