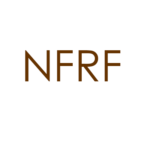 Welcome to Nelson's Furniture Restoration & Finishing, one of the best furniture repair and restoration companies in the Midwest. With a reputation for excellence and eye for detail Nelson's has the expertise to repair and restore all of your wood products to their natural beauty.
For over 15 years Nelson's has been providing home owners and businesses with unparalleled craftsmanship and quality service. We specialize in wood restoration and repairs for antiques, home furnishings, as- well- as mill work, hardwood flooring, cabinetry, doors, banisters, paneling and a variety of other interior/exterior wood products. Our other services include: Custom Cabinetry, Custom Furniture, Cabinetry Re-facing, veneer work, stripping, refinishing, custom Hardwood Flooring and sustainable Bamboo Flooring.
At Nelson's we use only the finest quality products giving you the very best in antique finishing, production finishing, custom coloring, glazing, distressing and painting.
Working with Interior Designers, Architects, Contractors, Insurance Adjustors, Home and Business Owners, Nelson's provides comprehensive services to meet the needs of everyone.
Whether you need restoration, refinishing or new construction, Nelson's can help to make your home or office a beautiful and unique place. So please, take a moment to view our products and services and give us a call or send us an e-mail, we'll be happy to answer your questions and provide you with a free estimate or evaluation for all of your wood project needs.
Nelson Cano
Owner/Operator
Send Message to listing owner