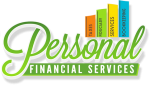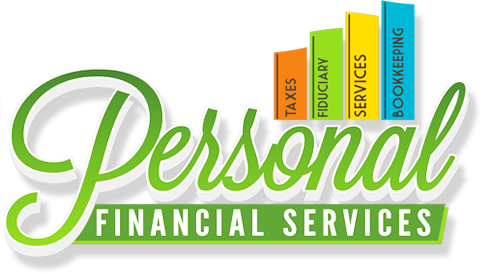 The staff of Personal Financial Services is available to provide assistance with your daily financial and personal needs. With backgrounds in banking, professional tax preparation and legal assistance, our team has the knowledge to help you, and your loved ones, maintain independence while knowing your day to day financial needs are being met. Busy professionals, elderly citizens, and small business owners- focus more on making or enjoying your money, and less on juggling bills and balancing your checkbook!
About Personal Financial Services
Personal Financial Services opened in June of 2009.  We enjoy helping our tax clients plan for their financial goals while collaborating with their financial planner.  The IRS requires we maintain 24 hours of continuing education each year.  PFS often exceeds these requirements each year.
Over the years, we have developed a reputation of handling difficult and complex needs for our fiduciary clients.  We work hard to give our fiduciary clients the best quality of life we can.  We have established strong ties to many community service providers who are essential in helping us achieve this goal.
Tax Returns and Tax Planning.
Our team of experts meets or exceed IRS-mandated continuing education requirements so that we can stay on top of the tax law changes and assist our clients with strategies to take advantage of these changes. You will feel at ease discussing your financial situation with us, as we collaborate creative ways to find a solution that works for you and fits into your busy life.
Fiduciary Services
We have deep roots in the community and enjoy a strong reputation for managing difficult situations and the complex needs of our fiduciary clients and their families. We work hard to give our fiduciary clients the best quality of life possible. We have established strong ties to many community service providers who are essential in helping us achieve this goal.
Elizabeth Ruh – Enrolled Agent and President
Elizabeth is a native of Bloomington, Indiana. She has three children and is currently serving as the Marlin Elementary PTO Treasurer. Elizabeth is active in the community, continually advocating for the elderly and disabled as well as the needs of her fiduciary clients. Elizabeth has been preparing tax returns since 2002 and earned the EA (Enrolled Agent) designation in 2008. As an Enrolled Agent with the IRS, she is a federally authorized tax practitioner who has technical expertise in the field of taxation with over a decade of experience in handling individual returns, trust, and estate returns, and business returns. Elizabeth enjoys spending time with her family, reading, cooking and traveling. She prides herself on working with the community to creatively solve problems, big and small.
Theresa Smith – Tax Manager
Theresa recently relocated to Bloomington from the Upper Peninsula of Michigan where she and her husband resided for the last 25+ years.  They have two sons, the younger of which is in his first year attending Loyola University in Chicago and the older son is working for Deloitte and Touche is San Francisco CA.  While in the U.P., Theresa was very involved in volunteer work in her community volunteering at Hospice,  a member of the Sault Area chapter of Rotary, and mentor in the recovery community.  Her husband enjoys hunting/fishing.  Theresa enjoys her volunteer work, playing the piano and spending time with her family. They both are enjoying being "empty nesters" and looking forward to living in a much warmer, milder climate.  Theresa has been working in the accounting field for 30 years with a strong background in bookkeeping/payroll using Quickbooks and Peachtree.  Theresa has been preparing tax returns for 16yrs and earned her EA Designation in 2015.  Theresa is well versed in the preparation of individual returns as well as business and non-profit returns.
Kristin Bell – Office Manager
Kristin works full time as our office manager attending to the needs of our fiduciary clients. She attends care plan meetings, coordinates with service providers, shops for our client needs, attend medical appointments and handles the needs of assisting our clients to achieve the best quality of life possible.
Kristin is originally from Lawrence County. She is currently a resident of Morgan County. She has three children who are involved with travel sports; you will often find Kristin on a ball field somewhere. Kristin has experience working in nursing homes and with the intellectually disabled community. She has always dreamed of becoming a foster parent and believes that working with Guardianship's is the next best thing.
Riley Gough – Administrative Assistant
Riley works full time, answering our phones, running errands, handling the office mail and assisting with maintaining the tax prep files.
Riley is originally from Connersville, IN but has traveled the world with his Army family. He grew up playing around helicopters and experiencing different cultures. He started his college career at the University of Alaska, transferred to Ball State, and ended at Indiana University. He majored in philosophy with a double minor in theology and psychology. He has worked in the litigation support and tax preparation services for the past twenty years.
Amber Wright – Guardianship Client Care Assistant
Amber resides in Lawrence County but grew up in California. She moved here in 1995. She has three children, one son and two daughters. She is a grandma to a beautiful baby girl. Her youngest child is 16 and her oldest is 22.  She has always helped people with anything they need and she is excited about my journey with Personal Financial Services, LLC.
Send Message to listing owner