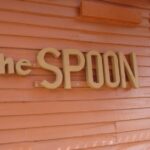 The Runcible Spoon is a Bloomington original, providing cozy hideaway to enjoy a quality meal or a fine cup of coffee. Located just north of Kirkwood Avenue, the Spoon is in the heart of downtown Bloomington.
The name, Runcible Spoon, comes from a children's story about love, adventure, nature, and whimsy. Elements from the story and the main characters, the owl and the pussycat, are evident throughout the restaurant's decor. Here is a little information on the history of the Spoon, from its beginnings in 1976, change in ownership, and the secret to that great coffee.
Coffee roasted on the premises since 1976. Desserts made in-house, Corned Beef roasted in-house, hollandaise made from scratch, pancakes as big as your head, 16oz Ribeye steaks, Vegan options- whatever you're craving, we have you covered!
Send Message to listing owner