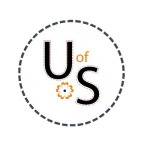 The University of Sewing is the educational arm of the Tailored Fit.
Owner Margaret Fette started the Tailored Fit in 2006.  Throughout the past 13 years many people have asked her to teach them how to sew.  In 2017 the Tailored Fit moved to 611 W 11th Street.  This space has over 4000 square feet, over 2000 of that is now dedicated to the University of Sewing. We now offer classes in Quilting, Apparel sewing, and other hand and machine techniques.
In 2018 the University of Sewing at the Tailored Fit became a Bernina Dealership.  We carry a large line of Bernina sewing machines and accessories, and monthly classes to support the Bernina owner.
Hours
Monday-Friday- 10:30 am – 6:00 pm
Saturday- 12:00 pm – 5:00 pm
Sunday- Closed
Send Message to listing owner