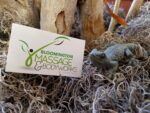 Bloomington Massage & Bodyworks has helped Bloomington feel its best since 1997. We specialize in pain management but also offer massage for stress relief and relaxation. We book same-day appointments 7 days a week.
You bring the body and let us do the work to make things better. How can we help? Pain relief, stress relief, injury prevention & recovery, and more are all handled by our capable professionals.  
Massage During COVID-19
We will be taking all the precautions we possibly can to protect you and your therapist.
Everyone will be required to wear masks in our office for any face to face interactions.
What to Expect:
We ask that you use hand sanitizer when you arrive.
We will assess your temperature upon arrival and record it on a new waiver and screening form.
Click HERE to access the new Waiver.
History
From day one our practice has been owned and operated by trained massage therapists with a passion for quality work & commitment to the community. In October 1997 we opened our doors. For over 20 years we have been dedicated to meeting the needs of our clients. In 2019 we expanded our Fountain Square Mall office to 3 session rooms to accommodate more couples sessions and meet the needs of more clients. Following the example set since 1997, as a community of talented MTs, we continue to provide the same quality of professional care we have become known for to both our loyal clients and new clients alike.
Our Values
Support Community – As the longest-running massage practice in Bloomington, we are a proud part of this place that has allowed us to help so many for so long. Communities as special as Bloomington can only be great with the support of citizens & local business and we are glad to be actively involved in the mutual success of our neighbors.
Support Clients – BM&B has always held a great appreciation for our clients, who trust us to uphold their privacy and support their healing from the wear and tear of everyday life and from trauma. We have always been and will always remain honored that you have chosen us for your care and will endeavor to provide the best to you at the highest level of professionalism. We are happy to share that the Council for Community Accessibility has assessed our office and deemed us fully accessible for all, regardless of disability. We are happy to make accommodations for special needs clients.
Support CMTs/LMTs – Clients are our focus and our reason for being, but we could not serve them well without professionally trained and passionate massage therapists. We are committed to supporting quality people in our industry and doing right by the people who spend their time caring for our clients.
Hours of Operation:
Sunday 12:30 p.m. – 7 p.m.
Monday-Saturday 10 a.m. – 8 p.m.
Send Message to listing owner