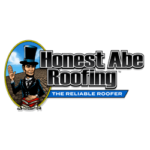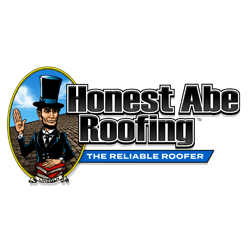 Every day, Honest Abe Roofing Bloomington, IN provides high-quality and affordable roofing services to the locals of Bloomington, IN and the surrounding areas. Whether you're ready to upgrade your roof or looking to have some damage repaired, our team of friendly and courteous roofers have you covered. Our team can even set you up with a free 16-point inspection and design consultation if needed!
From our advanced tools to high-quality products to friendly service, there is no question why we continue to be local homeowners' first choice for affordable roofing services in Bloomington, IN and surrounding communities.
Some reasons why we are trusted for our roofing services include:
Honest – It's in our name! Our team is dedicated to providing you upfront, transparent, and honest quotes before any work are started. If we ever encounter additional work needed, but not mentioned in our quote, we'll take care of it – at no extra charge.
Experts – Our team is fully experienced, trained, and certified to provide roofing services that are meant to last year after year.
Guarantees – Not only do we stand behind our services and the durability of your roof, but we also guarantee our ironclad lowest-investment guarantee. If you find your roof for cheaper before installation, we'll pay you the difference. Plus, an extra $50.
Payment Solutions – From 0% financing to long-term and low-payment plans, we offer a variety of convenient and easy payment solutions to qualifying customers.
Exceptional Service – As members of our community, we are here to provide quality roofing services to our neighbors. We will ensure your full satisfaction every step of the way.
Affordable Roofing – Our team of roofers in Bloomington provide high quality and affordable roofing services throughout the area, with a lifetime guarantee and upfront pricing.
Next time you need affordable roofing services for your home in Bloomington, IN, be sure to turn to our team of local roofing contractors. From roof repairs to roof installation, our team can do it all. Call us today to learn how to get a free quote!
Send Message to listing owner