This year, Freezefest was home at the Dimension Mill, and it was the perfect place to have spent a day taking in the sights of this unique event. The event was for 2 days on January 20th and 21st. On Saturday, from 10 am to 3 pm, visitors found live ice carving demonstrations by internationally-recognized sculptors, family activities, food trucks, and more!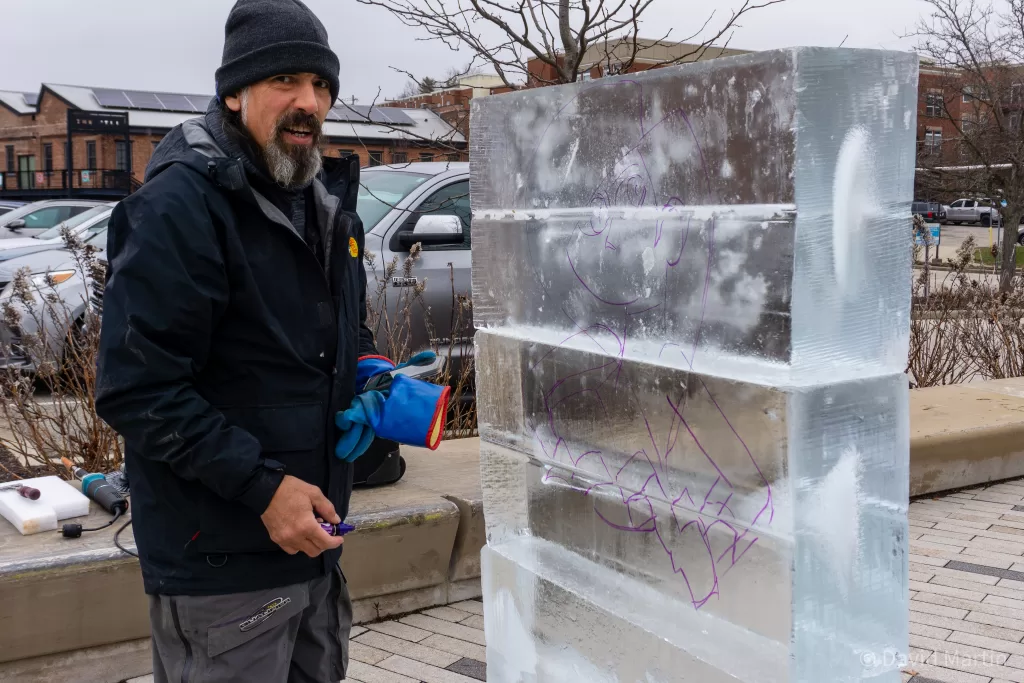 Kim Possible, a duck, an Among Us character, Pikachu, a triceratops, Clifford the Big Red Dog, and Baby Yoda were just some of the masterpieces planned. Of course, Dragon wasn't the only one demonstrating and creating amazing ice sculptures. Visitors kept their eyes peeled for more creative works.
Besides the ice sculptures, there were plenty of other activities to enjoy. Competitors could have the opportunity to test their skills in ping pong or cornhole, take a ride on the ice slide for the kids, and there were some fun animals including a monkey & a fish. Also, a special shout out to Deana Letko from the Hilton Garden Inn for the caramel apples provided by Coaches Bar in Bloomington.
This exciting and beautiful event was not to be missed. Even if visitors didn't stay for the whole day, they were sure to be impressed by the talent and hard work put into the ice sculptures.